1% for horizontal or vertical cut
Ideal for Precision Rail Cutting!!


around 2 minutes for an ordinary rail

Within 1% tolerance for Horizontal & vertical surface.

HOUR METER(standard accessory) to surely
determine the timing of replacement of oil etc.

Best grip size for Asian !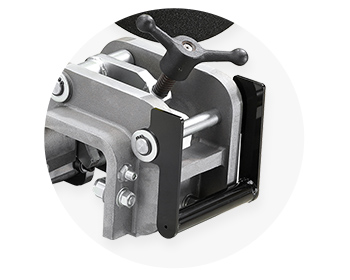 Travelling wheels for Easy transporting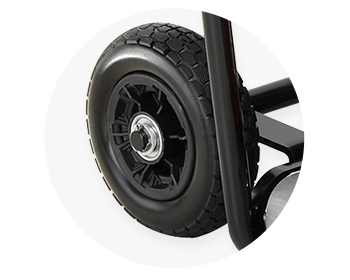 Adjusting lever to make fine adjustment of cutting position by lateral adjustment after mounting the main unit on rail.


| | |
| --- | --- |
| Name | RAILMAN® Engine Rail Saw machine (SAMURAI) |
| Model | RS-405 |
| Size | 480mm×715mm×900mm |
| Cutting wheel | RAILMAN® RG-405 Resinoid grinding wheel |
| Cutting time | 2~3/min |
| Driving source | 4-cycle single cylinder engine |
| Fuel | Gasoline |
| Number of cuts | 3~4 |
| Edge speed | 38,000m/min |
| Weight | 62.5kg |